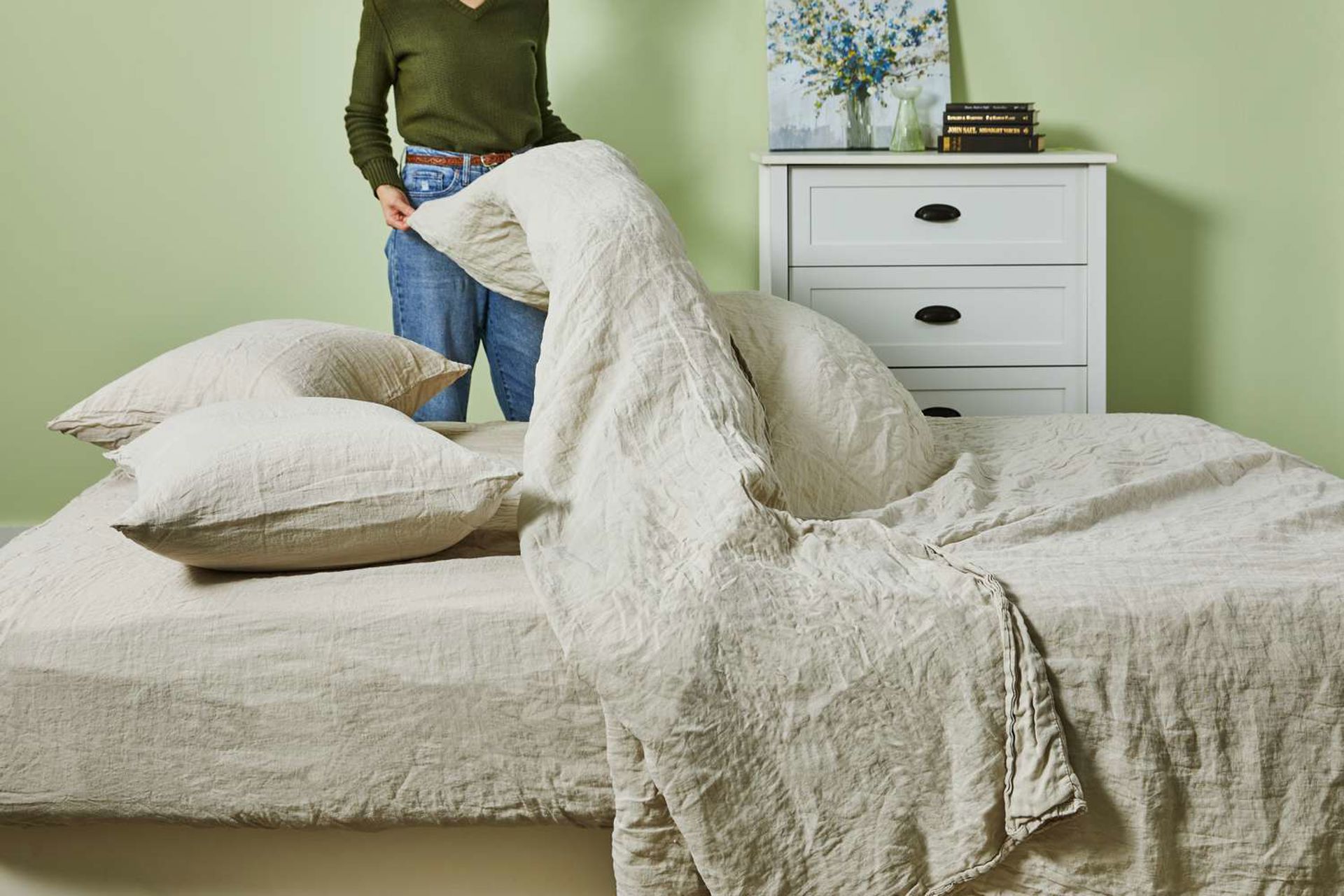 Commercial Laundry Service in Worthington Ohio
Elevate Your Business with Premium Linen Services by Columbus Express Laundry in Worthington, Ohio
At Columbus Express Laundry, we understand the integral role linen plays in the seamless operation of various businesses. From bustling restaurants to serene spas, and from cozy bed-and-breakfasts to medical facilities, we recognize the critical need for clean, fresh linens. Our specialized commercial linen service caters to diverse businesses in the vibrant Worthington area, offering convenience, quality, and reliability that you can trust.
Tailored Solutions for Your Linen Needs
Restaurants aren't just about exceptional cuisine – the ambiance, the table settings, the crisp, clean linens contribute to the overall dining experience. At Columbus Express Laundry, we comprehend the demand for spotless tablecloths, napkins, kitchen towels, aprons, and uniforms that endure numerous meal services. Similarly, spas require a constant supply of clean, fluffy towels and bathrobes to ensure a luxurious experience for their clients. Our range of industrial-grade washers and dryers, equipped to handle loads from 20lbs to 75lbs, ensures a swift turnaround for even the busiest businesses.
Uncompromising Quality with Premium Products
We take pride in using only premium, industry-trusted products for our linen services. Our commitment to your satisfaction means employing renowned brands such as Tide, Gain, All Free & Clear, Downy, OxiClean, Clorox Bleach, and Bounce Dryer Sheets. By utilizing these top-quality products, we extend the life of your linens and enhance the overall customer experience without compromising the fabric's integrity.
Convenience at Your Doorstep
In our efforts to ease the burden on businesses, we offer a hassle-free pickup and delivery service throughout Worthington, Ohio. This convenience eliminates the need for you to transport bulky loads of laundry, giving you more time to focus on your core operations. Whether it's a one-time pickup or a scheduled routine service, our team is dedicated to accommodating your specific needs efficiently and promptly.
Tailored Pricing for Your Business
We recognize that every business is unique, with varying laundry requirements. Our pricing structure is customized to suit the quantity, frequency of pickups, and the specific type of laundry your business demands. Rest assured, our goal is to provide cost-effective solutions without compromising on the quality and service you receive.
Contact Columbus Express Laundry Today
Partner with us for your business's linen service needs. Reach out to us at info@columbusexpresslaundry.com or give us a call at (614) 237-8215 to discuss your requirements, get a quote, or schedule a pickup. We're here to provide exceptional service, premium quality, and peace of mind when it comes to your business's linen care.
Let Columbus Express Laundry elevate your business through our superior commercial linen services in Worthington, Ohio. Invest in quality. Experience convenience. Trust in our expertise.