Laundry and Dry Cleaning Pick-Up & Delivery Service in Columbus, OH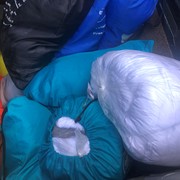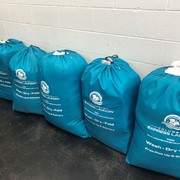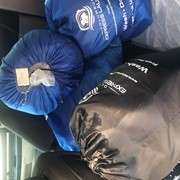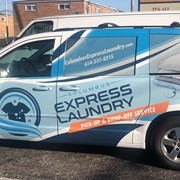 Try our convenient pick up and delivery service today. Perfect for busy families and individuals.
Columbus Express Laundry offers a variety of pickup and delivery laundry services in Columbus, OH and the surrounding areas. These pickup and delivery laundry services include wash & fold laundry, dry cleaning, and commercial laundry.
Columbus Express provides laundry pickup and delivery service in Columbus, OH and the surrounding areas. Our laundromat services the following Columbus zip codes: 43240, 43235, 43222, 43221, 43220, 43214, 43212, 43202, 43085, 43231, 43230, 43229, 43227, 43224, 43219, 43215, 43213, 43204, 43223, 43228, 43211, 43210, 43209, 43206, 43205, 43203, 43201, 43207, 43217, 43232. Our wash and fold laundry service provides top notch service and the online scheduling makes it a snap to schedule residential and commercial orders.
Pickup &
Delivery
$2.05
Per Pound
**20 pound minimum
Wash and Fold service near Columbus Ohio
The first benefit of a drop off laundry service is that you get more time to do the things you love. Time is one of the most precious assets in life and doing the laundry can be a time-consuming task. With a drop off laundry service, you can leave the chore to someone else, through proper delegation. The cost is actually a net positive, as it buys back time at a discounted rate because professional Wash, Dry, Fold laundry services such as Columbus Express Laundry, have systems and industrial machines in place to create advantages unavailable to the general public.
Laundry near Columbus Ohio
The second benefit of a drop off laundry service is that it eliminates the stress associated with laundry. You can schedule a time when the laundry will be picked up, and the service will deliver it back to you clean and folded. You will also be able to focus on other activities because you no longer have to worry about dirty clothes piling up on the floor. You can leave your laundry with a trusted, licensed and insured nearby laundry company.
Another great benefit of a drop off laundry service is that you do not have to buy a washing machines, dryers, dryer sheets or tide pods. These machines are expensive, and the load capacity is limited. Drop off laundry services have professional staff and can handle large loads of laundry without any problems. Furthermore, you can save time, and have more time to do other things. You don't have to worry about laundry anymore!
Columbus Wash and Fold
A drop off laundry service can also save you time. They do the dirty work for you, and you can just drop off your dirty clothes or you can schedule a pick up date, and pick up your clean laundry later, or we'll simply drop it off at your door. The clothes come clean, and you don't have to worry about carrying them around! The convenience of a drop off laundry service will make your life easier and more convenient. You can even schedule your pick-up and drop-off times according to your weekly calendar, whether work or personal. Columbus Express Laundry also uses on-demand mobile apps to manage their services. You should specify if you want special washing or folding of your clothing (if specialty items), and we will gladly accommodate your needs.
You will no longer have to waste precious weekends doing the laundry when a professional laundry service will do it for you. You can spend this time doing other things. This will save you from being surrounded by piles of laundry every day. It also frees up your weekends. And you'll be able to enjoy the convenience of a drop-off service. Many of these services are affordable. It will save you money by reducing your need to buy detergent and do the laundry. Additionally, you'll not have to worry about transportation. A drop off laundry service will pick up and deliver your clothes on time and in a clean, crisp condition. The drop-off service will save you time. In addition to the time that you would spend on doing your laundry, you won't have to spend on other chores. For example, you can pay a laundry service to pick up and deliver your clothes for you. Moreover, they will be responsible for folding your clothes, and will take care of the rest for you. So, you won't have to worry about getting your laundry done every day.
Using a drop off laundry service is very convenient. It is very convenient and you don't need to take the time to fold your clothes. Unlike other laundry services, the drop off laundry service will pick up and deliver your items to you. It is easy to drop off your laundry, which will save you time. This will save you from worrying about how to fold and dry your clothes.
 

Find A Service Area Near You!
What Our Customers Are Saying
Very clean and the dryers work exceptional!
I love this place. Very clean and update. Friendly laundry attendant.
The updates and changes made are great, with new machines and an updated look, but still affordable. The owner is friendly and very helpful. Great place to do laundry.
I Love doing Laundry there, it has improved so much and attendants are always friendly and helpful.
I just took my down comforter out of the bag using your pick up and delivery service! Wow!!! How did your team get it so clean?? It looks like a brand new comforter!! I'm beyond happy with the results!! Amazing and Thank you! I will be recommending you to family and friends …
The Pick Up and Delivery service is awesome. My other classmates (in town for training) are impressed and will be signing up…
New customer to the pickup and delivery service for our family. Laundry is now as easy as can be!!! They returned it, and it was all clean AND folded. Will keep using them. Hope they will add a "put it away in drawers" addition as that is now all I have to do !
Columbus Express Laundry is amazing 5-star service all around! I use their services for my local Airbnb's and quality laundry services are key to running a short-term rental business. From day one the communication was very easy. They were able to accommodate all of my request. I can trust that the staff will ensure my laundry is clean for my next guest. I will always use Columbus Express for my laundry needs and recommend them to all that host!
They were my FIRST and only option for drop off linen service for my business. I spent days researching other facilities and after speaking with a friendly representative from Columbus Express Laundry my mind was made up. The staff are very professional and personable. I also appreciate their willingness to accommodate special requests without hesitation. They go ABOVE AND BEYOND and are a very important part of my success. I highly recommend.