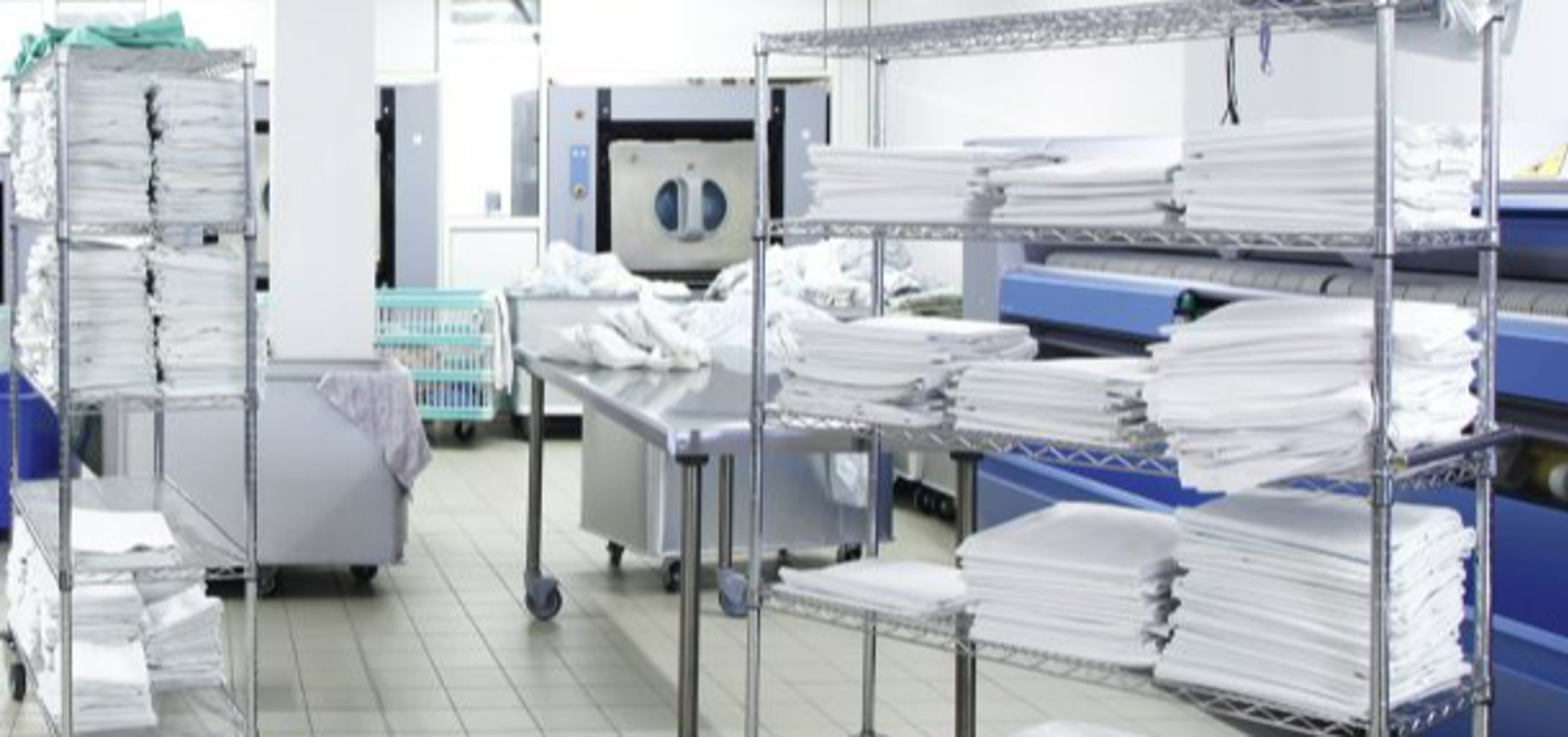 Medical Laundry is a specialized niche where cleanliness is extremely important.  That is why at Columbus Express Laundry, we focus on the sanitation of the throughout our process.  From Doctors offices to Dental clinics, hospitals, and medical facilities, with each generating large quantities of dirty laundry.  Lab Coats, Scrubs, bed linens, sheets, blankets, hospital gowns, all add up to laundry that requires constant attention.  We do this by offering medical laundry service and Healthcare laundry service in Central Ohio.
Because we are committed to cleanliness, we take the upmost care to supply a high level of care your medical grade laundry.  We use consumer grade products to maximize the life and improve the customer experience with products that are not harsh to your fabrics.  These include:
Tide Laundry Detergent, Gain Laundry Detergent, All Free & Clear Laundry Detergent, Downy Fabric Softener, OxiClean, Clorox Bleach and Bounce Dryer Sheets.
Because we use higher quality products to perform the work, this reduces the opportunity for allergens to affect the patients, that may have sensitive skin.  We also cover all of your laundry in plastic bags to ensure their protection and quality during shipment and storage on site.
Columbus Express Laundry offers a laundry pickup and delivery service in Central Ohio designed to exceed all your Medical Laundry Service needs. If you're interested in our healthcare laundry services, you can find our contact form on the right. 
We partner with businesses in need of Medical Laundry Service. The price depends on the quantity of the laundry, how often you want pickups, and a few other factors.
 Email us at info@columbusexpresslaundry.com or call (614) 237-8215.
Servicing: Central Ohio, Columbus, Whitehall, Gahanna, New Albany, Westerville, Worthington, Dublin, Polaris, Grandview Heights, Short North, Clintonville, Upper Arlington, Hilliard, Grove City, Obetz, Groveport, Reynoldsburg, Pickerington, Blacklick