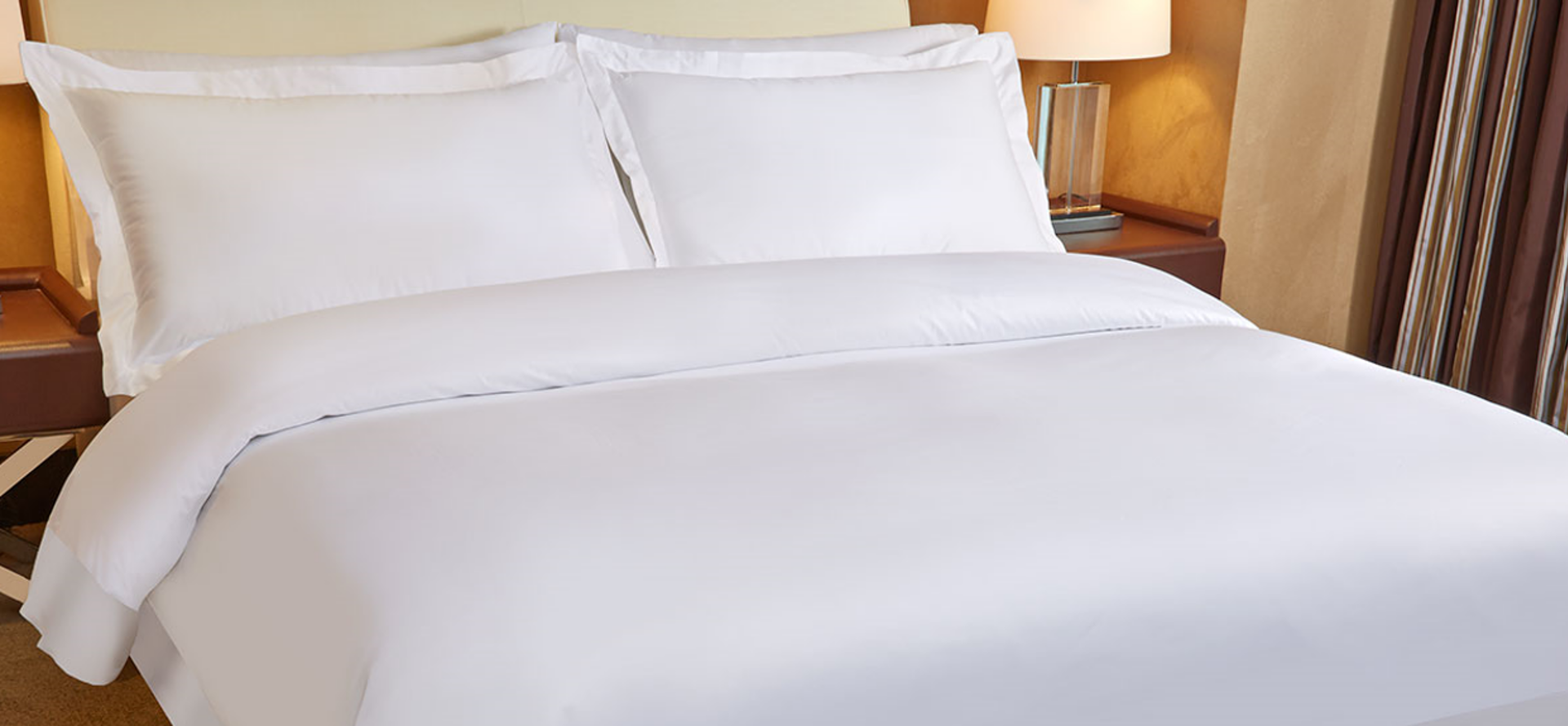 Not many businesses use as much laundry as Hotels, producing high volumes of dirty laundry on a daily basis. With high volumes bed linens, including pillowcases, sheets, blankets and duvets, in addition to towels and bathrobes, all needing laundered after use.
Even modestly sized Hotels with a few rooms will generate high volumes of laundry.  A big challenge for Hotels and Motels is staffing to be able to handle these volumes of laundry while maintaining the required staffing for customer facing activities.  Columbus Express Laundry can help to manage the excess laundry, enabling your staff to focus on the customer experience, supplying a superior laundry service for Hotels and Motels.  Columbus Express Laundry will have your Hotel / Motel laundry smelling fresh for the next customer, we will even pick it up and deliver it back to you in the greater Central Ohio area.
Columbus Express Laundry supplies a high value hospitality linen service, meaning that we do not use bulk cleaning products that are common in other industrial and dry cleaning laundry services. We use only premium cleaning products, including:
Tide Laundry Detergent, Gain Laundry Detergent, All Free & Clear Laundry Detergent, Downy Fabric Softener, OxiClean, Clorox Bleach and Bounce Dryer Sheets.
Every load of laundry is handled with care, and after we have washed and dried it, we fold and stack the linens and package in plastic to protect them prior to returning them, during the delivery, as well as while storing on site.  Our customers love our hotel and motel laundry service.
We partner with Hotels and Motels in need of Laundry Service. The price depends on the quantity of the laundry, how often you want to schedule the pickups. Email us at info@columbusexpresslaundry.com or call (614) 237-8215.
Servicing: Central Ohio, Columbus, Whitehall, Gahanna, New Albany, Westerville, Worthington, Dublin, Polaris, Grandview Heights, Short North, Clintonville, Upper Arlington, Hilliard, Grove City, Obetz, Groveport, Reynoldsburg, Pickerington, Blacklick