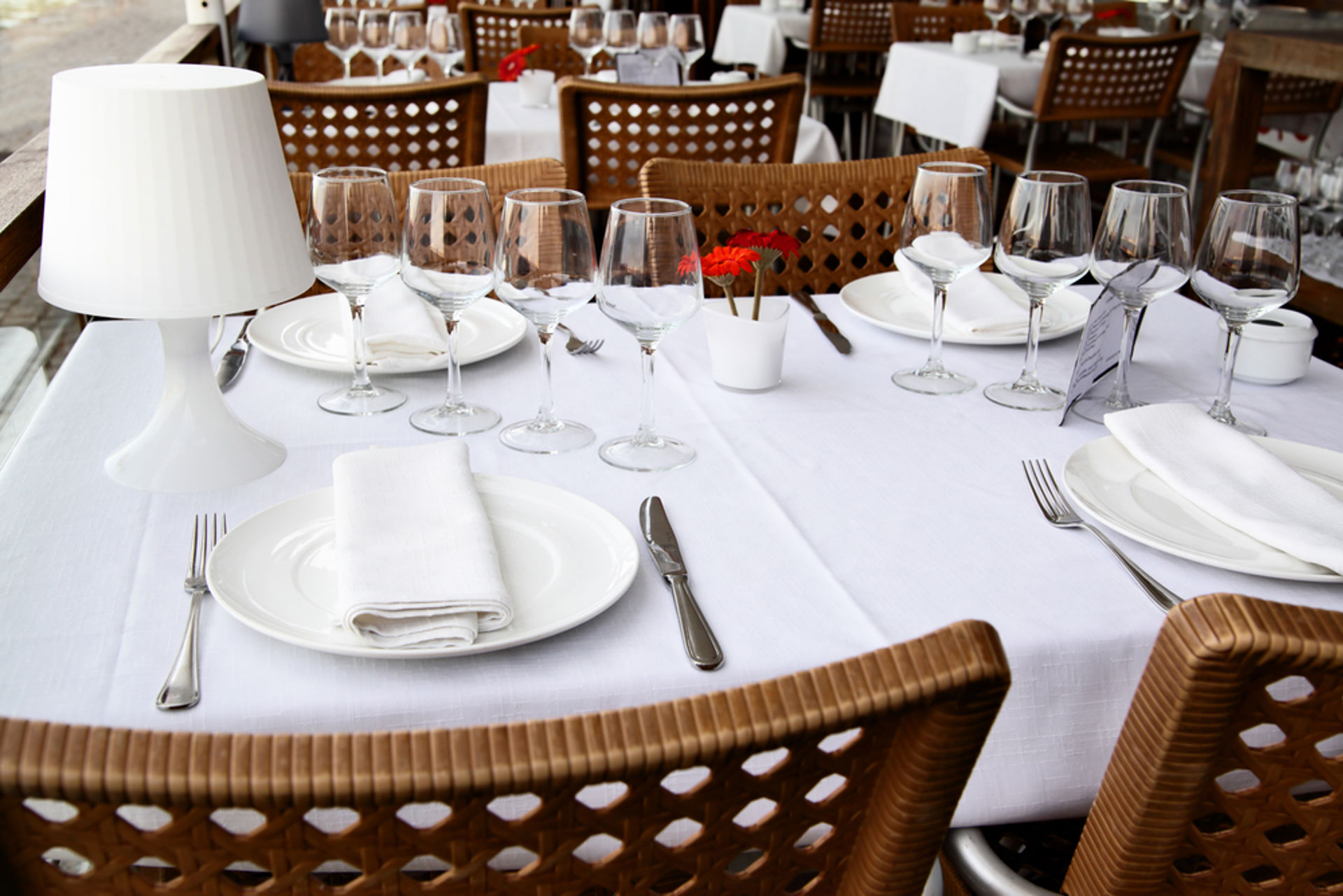 Restaurant Laundry Service in Powell Ohio
Introducing Columbus Express Laundry's Restaurant Laundry Service in Powell, Ohio
Are you a restaurant owner or manager in Powell, Ohio, looking for a seamless solution to your laundry needs? Columbus Express Laundry has you covered with our specialized Restaurant Laundry Service. We understand the unique demands of the restaurant industry and have tailored our services to meet your exact requirements.
Why Choose Columbus Express Laundry for Your Restaurant Laundry Needs?
Convenience at Your Doorstep
Running a restaurant is a demanding job, and the last thing you want to worry about is laundry. That's where we step in! Our Restaurant Laundry Service offers a convenient pick-up and delivery option that saves you time and effort. No more juggling laundry loads or making extra trips to the laundromat. Focus on what you do best, and let us take care of your restaurant's laundry.
Comprehensive Laundry Solutions
Our Restaurant Laundry Service includes a range of options to cater to your specific needs. Whether you need linens, tablecloths, chef's coats, or aprons cleaned, we have the expertise and equipment to handle it all. We know that hygiene and presentation are crucial in the restaurant business, and our top-notch laundry service ensures your textiles are clean, fresh, and ready for service.
Service Areas
Columbus Express Laundry proudly serves Powell, Ohio, and the surrounding areas, including zip codes such as 43065. Our commitment to serving the local community means you can trust us to be reliable and responsive to your restaurant's laundry needs.
Effortless Scheduling
Scheduling your restaurant laundry service has never been easier. We offer online scheduling, which means you can place your orders with just a few clicks. This user-friendly platform lets you set the pick-up and delivery times that suit your restaurant's operating hours, ensuring minimal disruption to your daily routine.
Why Choose Columbus Express Laundry?
Quality Assurance: We take pride in delivering top-notch laundry services. Your restaurant's linens and uniforms will be expertly cleaned and meticulously inspected to meet our high standards.

Quick Turnaround: We understand that the restaurant business runs on tight schedules. Our efficient service ensures a swift turnaround so that your laundry is ready when you need it.

Competitive Pricing: We offer competitive rates that fit within your restaurant's budget. You'll find our pricing to be cost-effective and a valuable investment in your business's success.
In summary, Columbus Express Laundry's Restaurant Laundry Service in Powell, Ohio, offers a solution that is tailored to the unique requirements of restaurant owners and managers. With our convenient pick-up and delivery, comprehensive laundry options, responsive service, and competitive pricing, you can trust us to handle your restaurant's laundry needs effectively.
Experience the difference with Columbus Express Laundry. Contact us today to schedule your first pick-up and discover the benefits of our Restaurant Laundry Service. Your restaurant deserves the best, and that's what we deliver.