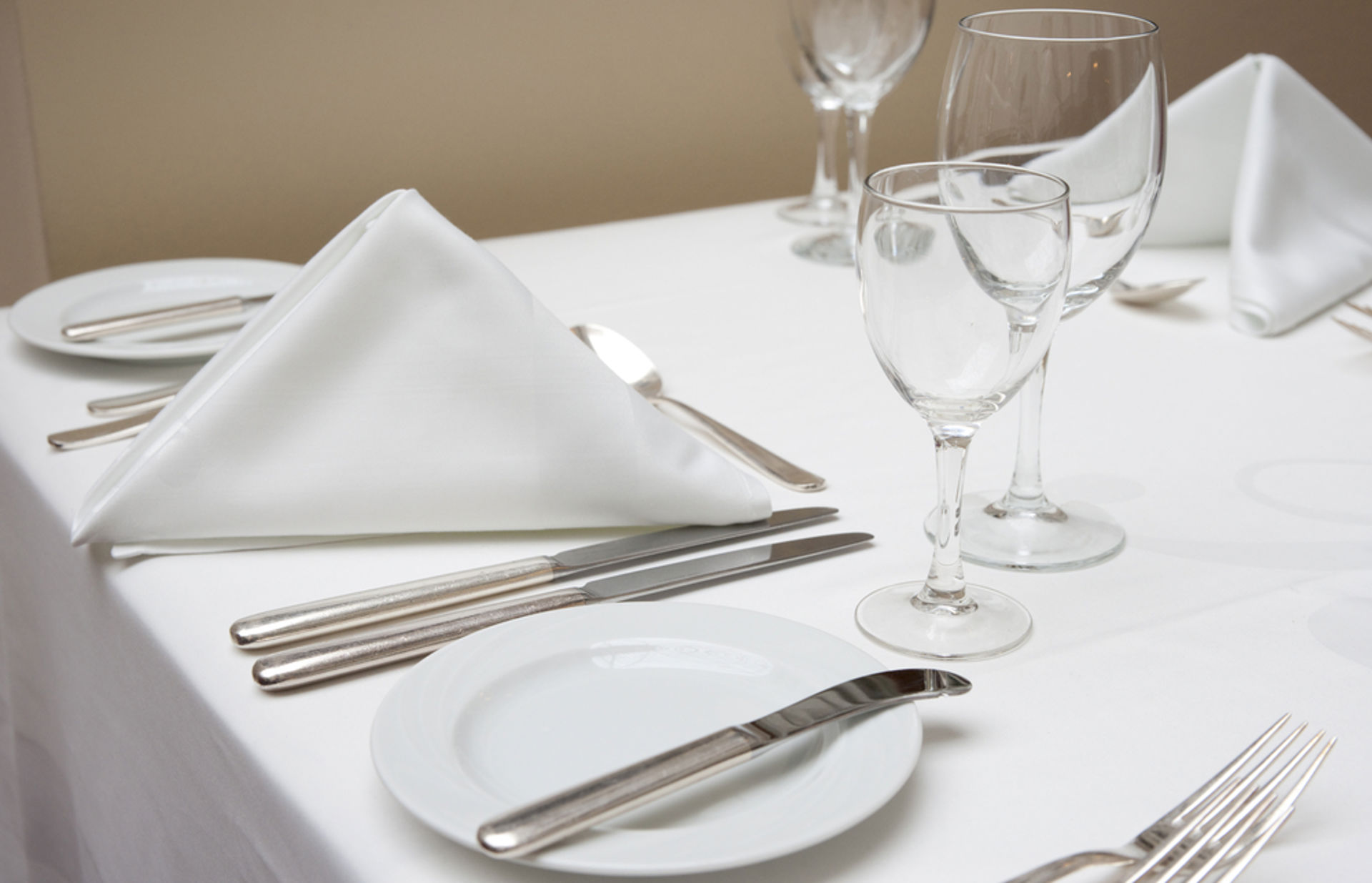 Restaurant Laundry Service in Westerville Ohio
Introducing Columbus Express Laundry: Your Trusted Restaurant Laundry Service in Westerville, Ohio
Dining out, hosting events, and running a restaurant – we understand the hustle. In the heart of Westerville, Ohio, Columbus Express Laundry is here to make your life a whole lot easier with our top-notch Restaurant Laundry Service. We're not just another laundry service; we're your partners in maintaining the impeccable standards of your establishment.
Why Choose Columbus Express Laundry?
Convenience Redefined: As restaurant owners and managers, we know you have a lot on your plate. That's why we offer a convenient pick-up and delivery service that caters to your busy schedule. Say goodbye to laundry day headaches and hello to more time for your customers.

Comprehensive Service: We go beyond just washing and folding. Our Restaurant Laundry Service includes all your restaurant linen needs, from tablecloths and napkins to chef's uniforms and kitchen towels. We take care of it all, so you can focus on what you do best – serving delicious meals.

Expert Handling: Our experienced team understands the nuances of restaurant linens. We use the latest equipment and the most suitable detergents to ensure your linens remain pristine, maintaining the hygiene and reputation of your establishment.

Service in Westerville, Ohio: We're proud to be based in Westerville, Ohio, serving not only our local businesses but also extending our reach to the surrounding areas. Quality service right at your doorstep.
Unveiling Our Exclusive Service Areas
Columbus Express Laundry is your reliable choice for Restaurant Laundry Service in the following areas:
Westerville, Ohio (ZIP Codes: 43081): Our hometown is our heart, and we're dedicated to serving the local businesses that make this community thrive.

Columbus, Ohio (ZIP Codes: 43081): Expanding our reach, we're proud to be a trusted name in the bustling city of Columbus. We cater to various zip codes in the area, ensuring that more restaurants can experience our impeccable services.
Experience Seamless Scheduling
At Columbus Express Laundry, we've made it easier than ever to schedule your restaurant's laundry service. Our user-friendly online platform allows you to book pickups and deliveries at your convenience, keeping your workflow smooth and efficient.
The Columbus Express Difference
We're more than just a laundry service; we're your partner in success. We understand the unique demands of the restaurant industry and strive to meet them with excellence. When you choose Columbus Express Laundry, you're choosing a hassle-free, dependable, and quality-driven service that understands your needs and delivers on its promises.
Join the ranks of satisfied restaurant owners in Westerville and Columbus, Ohio, who trust Columbus Express Laundry to keep their establishments spotless. Make a reservation with us today and experience the difference for yourself. Your restaurant's linens are in good hands!
Elevate your restaurant's cleanliness and customer satisfaction with Columbus Express Laundry. Book your Restaurant Laundry Service today!