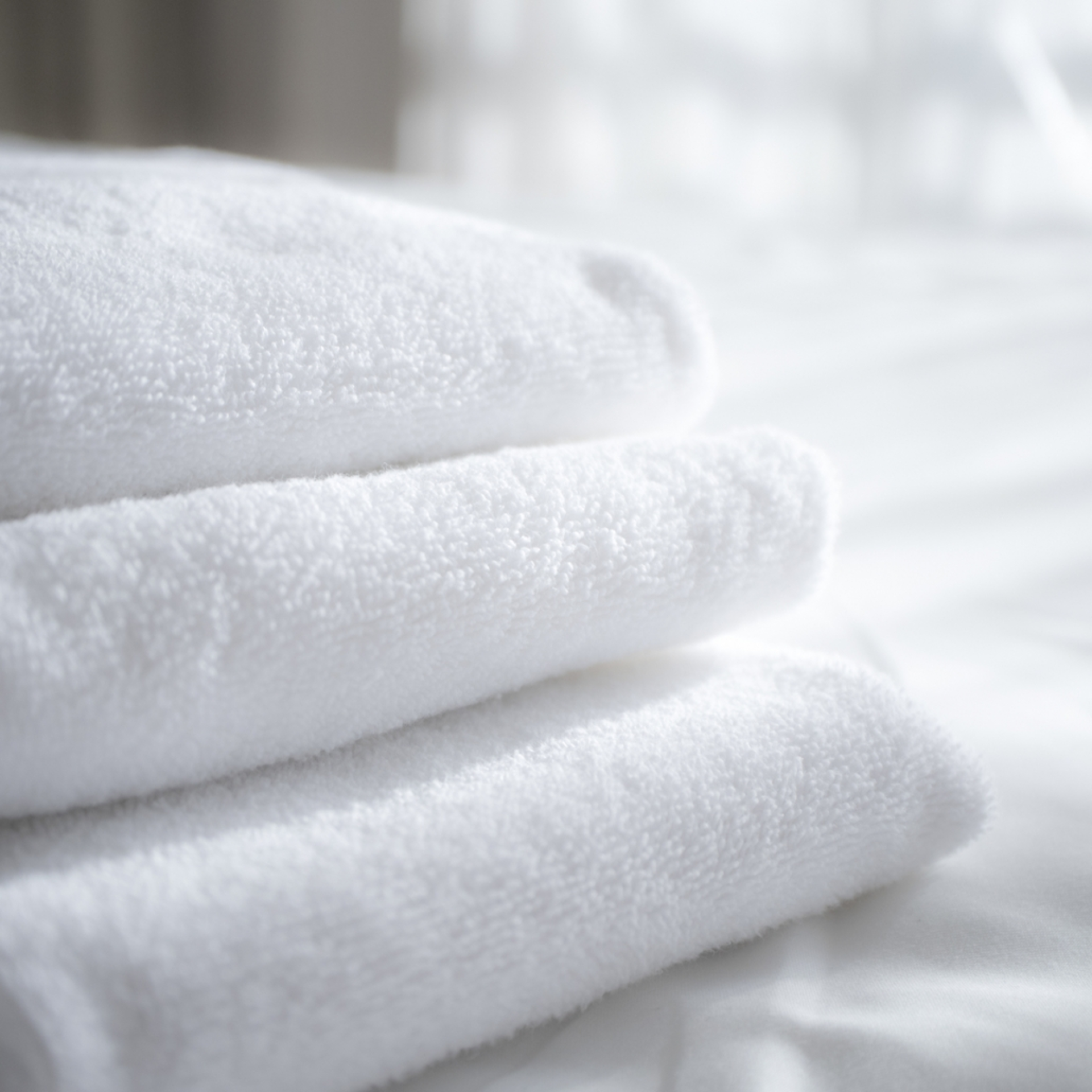 Clean Towel Service in Grove City, Ohio
Welcome to a fresh approach in commercial laundry services with Columbus Express Laundry, now proudly extending our exceptional offerings to businesses in Grove City, Ohio. Our business towel cleaning services are unrivaled in their attention to detail and commitment to customer satisfaction.
Columbus Express Laundry shines in the field of commercial laundry services, specifically catering to the needs of diverse sectors. Whether you are a dynamic fitness center, a serene wellness spa, a bustling restaurant, or a premier hotel, our business towel cleaning service is meticulously designed to meet your exact requirements.
Our pledge to exceptional quality and consistent reliability is unwavering. We realize that your towels reflect your brand's image and affect your customers' experience. Therefore, we utilize state-of-the-art cleaning techniques complemented by environmentally conscious products to ensure your towels are pristinely clean and fresh.
Managing a successful business demands your undivided attention and energy. To support your efforts, we take over the critical yet time-consuming task of laundry management. We collect, clean, and deliver your towels in line with your business schedule, providing you with a seamless flow of professionally laundered towels.
Columbus Express Laundry is a staunch advocate of sustainable business practices. Our laundry processes incorporate environmentally-friendly products and energy-efficient techniques, reinforcing your company's commitment to environmental stewardship.
Bringing our distinctive services to Grove City, Ohio, Columbus Express Laundry is poised to revolutionize your commercial laundry experience. Discover a service that blends convenience, superior quality, and environmental mindfulness. Join hands with Columbus Express Laundry today, and explore how our business towel cleaning service can streamline your operations and contribute to your success. Embrace the transformation in laundry service with Columbus Express Laundry.