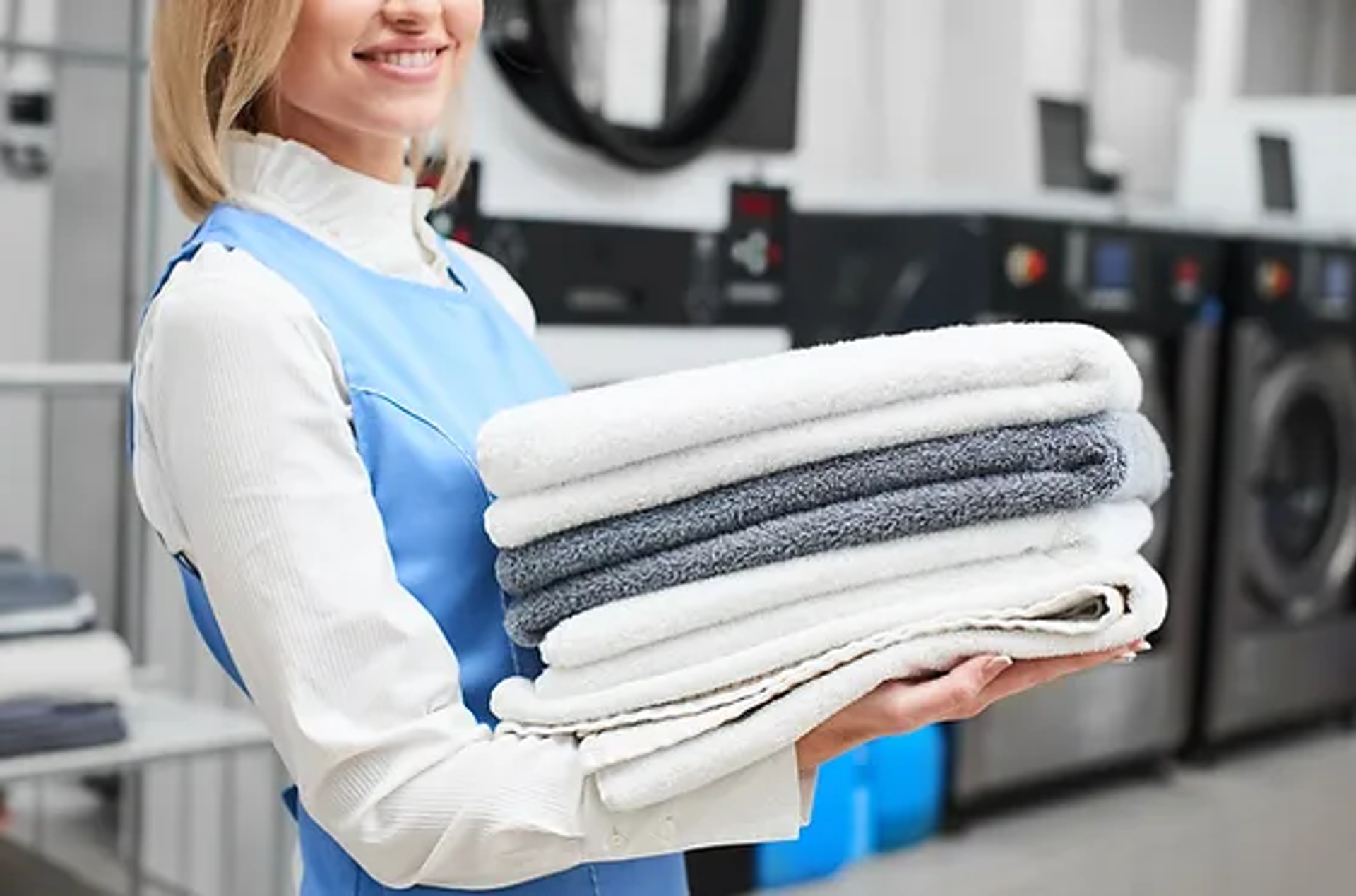 Clean Towel Service in Reynoldsburg, Ohio
Uncover a revolution in commercial laundry services with Columbus Express Laundry. We're pleased to bring our unparalleled business towel cleaning services to the dynamic and industrious city of Reynoldsburg, Ohio.
In the arena of commercial laundry services, Columbus Express Laundry stands apart, serving a wide variety of business sectors. Whether you operate a vibrant fitness center, a tranquil wellness spa, a high-traffic restaurant, or a prestigious hotel, our business towel cleaning service is thoughtfully tailored to meet your distinct requirements.
We hold a firm commitment to delivering top-tier quality and unwavering reliability. Recognizing that clean, fresh towels significantly enhance your customer's experience and amplify your brand's image, we employ cutting-edge cleaning strategies combined with environmentally conscious products. This approach ensures every towel we handle not only appears clean but feels luxuriously soft and fresh.
We understand the significant commitment and focus required to run a successful business. Therefore, we offer a comprehensive laundry management service that spans from pickup to delivery, enabling you to concentrate on your business's core functions. We sync with your business schedule, ensuring a continual supply of professionally laundered, neatly folded towels.
At Columbus Express Laundry, we ardently support sustainable business practices. Our laundry operations use environmentally friendly cleaning solutions and energy-efficient processes, aiding your business in meeting its sustainability goals.
Expanding our superior services to Reynoldsburg, Ohio, Columbus Express Laundry is primed to redefine your commercial laundry experience. Opt for a service that harmoniously combines convenience, outstanding quality, and dedication to environmental sustainability. Collaborate with Columbus Express Laundry today, and unlock the potential of our business towel cleaning service to boost your operational efficiency and business success. Experience a new dawn in laundry service with Columbus Express Laundry.